Published on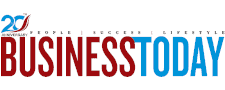 Labuan's reputation as a financial centre dates back to 1990 when the Labuan International Business and Financial Center (Labuan IBFC) was created. It became Malaysia's only offshore financial hub with the aim of strengthening the country's economy as well as its surrounding area.
Over the years, Labuan has emerged as a potential hub for wealth management, home to several service providers and structures allowing High Net Worth individuals (HNWIs) to protect and grow their wealth.
"I would not want to put Labuan in the same category as Singapore or Hong Kong, they are very different jurisdictions with their own strengths. However, there are certainly areas where Labuan excels at," Ken Vui Chau, Managing Director for Alpadis Group Labuan tells BusinessToday.
Cecilia Chan, Executive Director of Broctagon Prime Markets says, "It would be difficult to compete with Hong Kong and Singapore. Both are established financial hubs recognised globally, so there is some catching up to do. However, Labuan definitely has the potential to go very far, as it is extremely attractive in terms of low startup cost and flexible tax treatment,"
"Labuan has adopted a very positive and welcoming attitude to new entities in the region. We can see the positive outlook thriving and the authorities have created a favourable environment for financial activities to grow quickly and the local economy to mature," she adds.
Ken further points out that digital-related business is a key growth area for Labuan International Business and Financial Centre (Labuan IBFC) as they are taking steps to further cultivate this segment for the jurisdiction to cater for the digital Asian future.
Broctagon's Cecilia says there is a lot of interest from the fintech industry pursuing the same direction and is expecting the sentiment to only grow in the months and years to come.
Benefits and Privileges
"There are many benefits for companies operating in Labuan. I mentioned earlier the preferential tax regime and business-friendly regulations. I would also add that the legal framework for Labuan IBFC allows for a wide range of companies and entities to be formed in order to cater to a variety of regional and international needs," Ken says,
Entities that can be created include companies limited by shares or by guarantee, protected cell companies, limited liability partnerships, private and charitable foundations, special purpose trusts, private trust companies and more.
Broctagon, on the other hand, found the set-up process to be simple and the company anticipates more of our group business activities going through the labuan entity as they gain synergy with Labuan FSA and expand their scope of regulated activities to become a trusted go-to source for multi-asset liquidity in the region.
Broctagon acquired its Money Broking licence in a relatively short time span and the process was seamless.
According to Cecilia, the Labuan FSA has a very receptive attitude towards the provision of digital financial services, allowing players to remain competitive by providing a large variety of assets to meet the needs of clients in the growing financial markets.
Read the full article on Business Today Malaysia